Today I want to introduce to you a product that is very popular on our website ------------ MK5 Electric Multi-piece Opening and Closing Helmet Voice Control Iron Man Helmet.
https://www.etaya.com/mk5-electric-multi-piece-opening-and-closing-helmet-voice-control-iron-man-helmet.html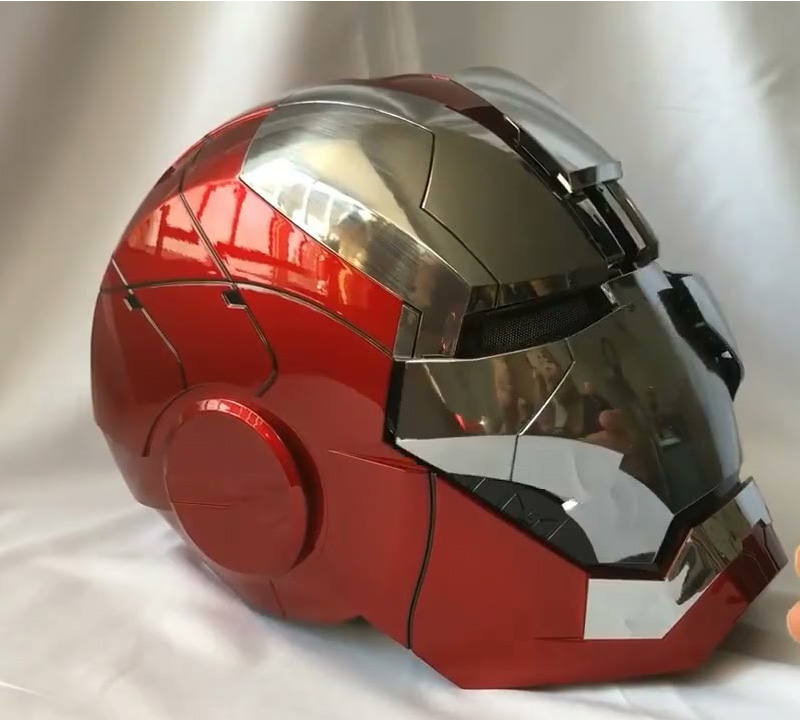 This electronic helmet is opened and closed with Chinese and English voice control. Before operating the command, the wake-up system needs to be operated to perform subsequent command operations. The voice operation instructions can be continuously input within 30 seconds of the effective time of the wake-up system.
The remote control is also worn for operation. The helmet battery uses 4 AA batteries, and the remote control battery uses 2 AAA batteries.
Interested friends are welcome to come to consult and place an order, with it, you will be pleasantly surprised.
Order on our website, you can check the shipping status of the package at any time https://www.etaya.com/information/tracking
Shipping Methods
Etaya joins hands with major international shipping companies like DHL, FedEx, TNT,USPS, and EMS to offer you with reliable shipping services:
Standard Shipping | Shipping time: 7-15 Working days (4PX,DHL PPS,DHL PLE,EPacket(EUB),ETK,ARAMEX)
Rush Shipping | Shipping time: 3-7 Working days (FedEX,DHL,UPS.TNT,EMS)
Notice
Please do NOT use PO BOX, APP/APO address, shipping company can not complete PO BOX, APP/APO address delivery.
Our onesie pajamas costumes are made according to the order, so the Actual arrival time = Processing Time + Shipping Time.
Some shipping area maybe remote area, remote areas do not enjoy the free shipping policy. Whether your shipping address is remote areas or not ,please call the local post office of fedex/dhl.