Payment Methods
When shopping on our website, payments will be processed in USD. If your credit card company or bank uses a different currency, the final transaction price may differ due to currency exchange rates. Please contact your payment provider for further information.
You can complete your payment here with most safe and convenient payment option. We are verified by Paypal. We have the mostly used and secure payment option to keep you away from complicated shopping process.
PayPal Payment
Pay by Paypal When you select PayPal as the payment method, you should go to the PayPal site, where you can send your payment.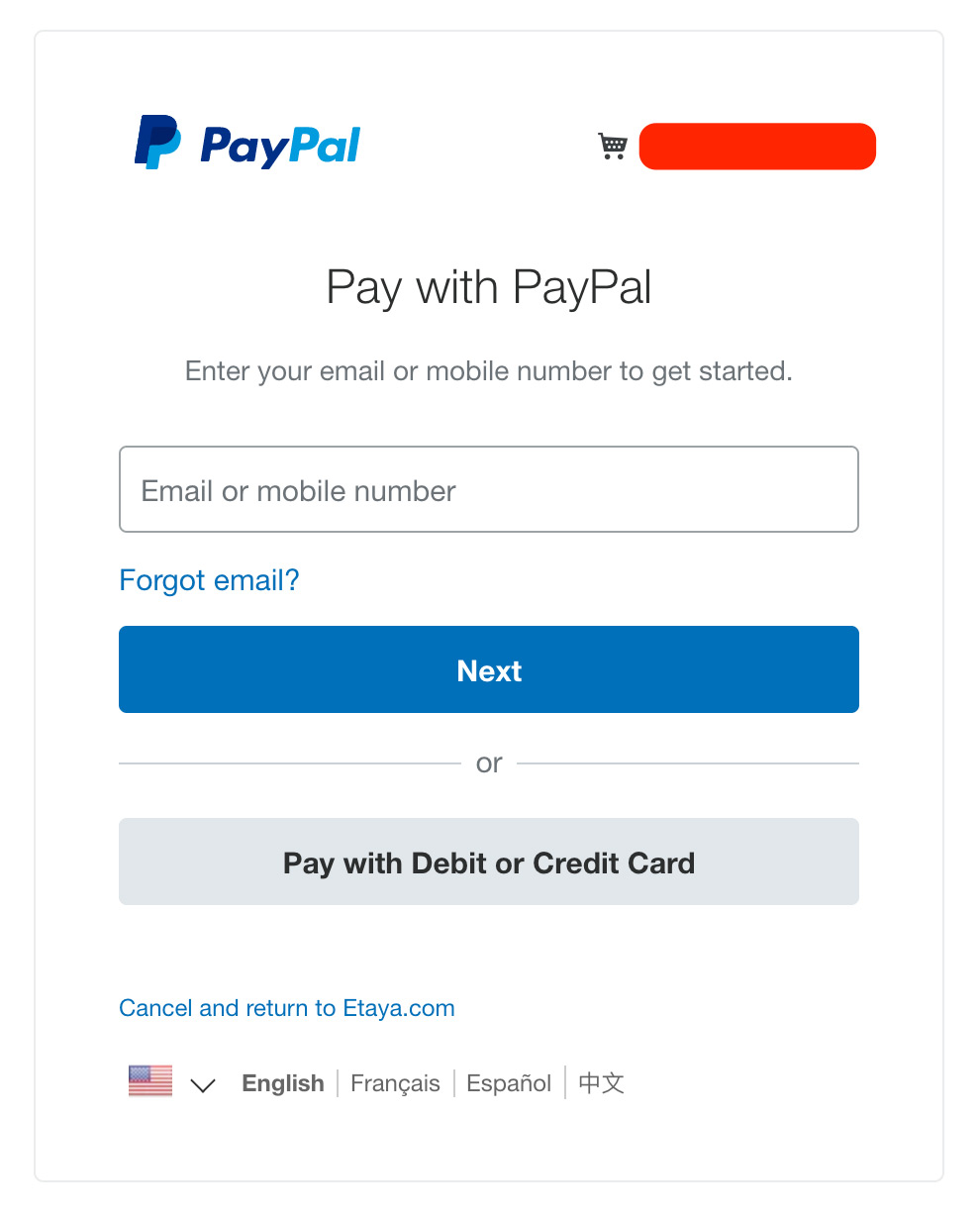 Debit or Credit Card Payment
Through PayPal, we can support Visa, MasterCard, American Express and Discover payment methods! You don't need to register for a PayPal account. Just choose Pay with Debit or Credit Card, fill in the bill and card number information to pay!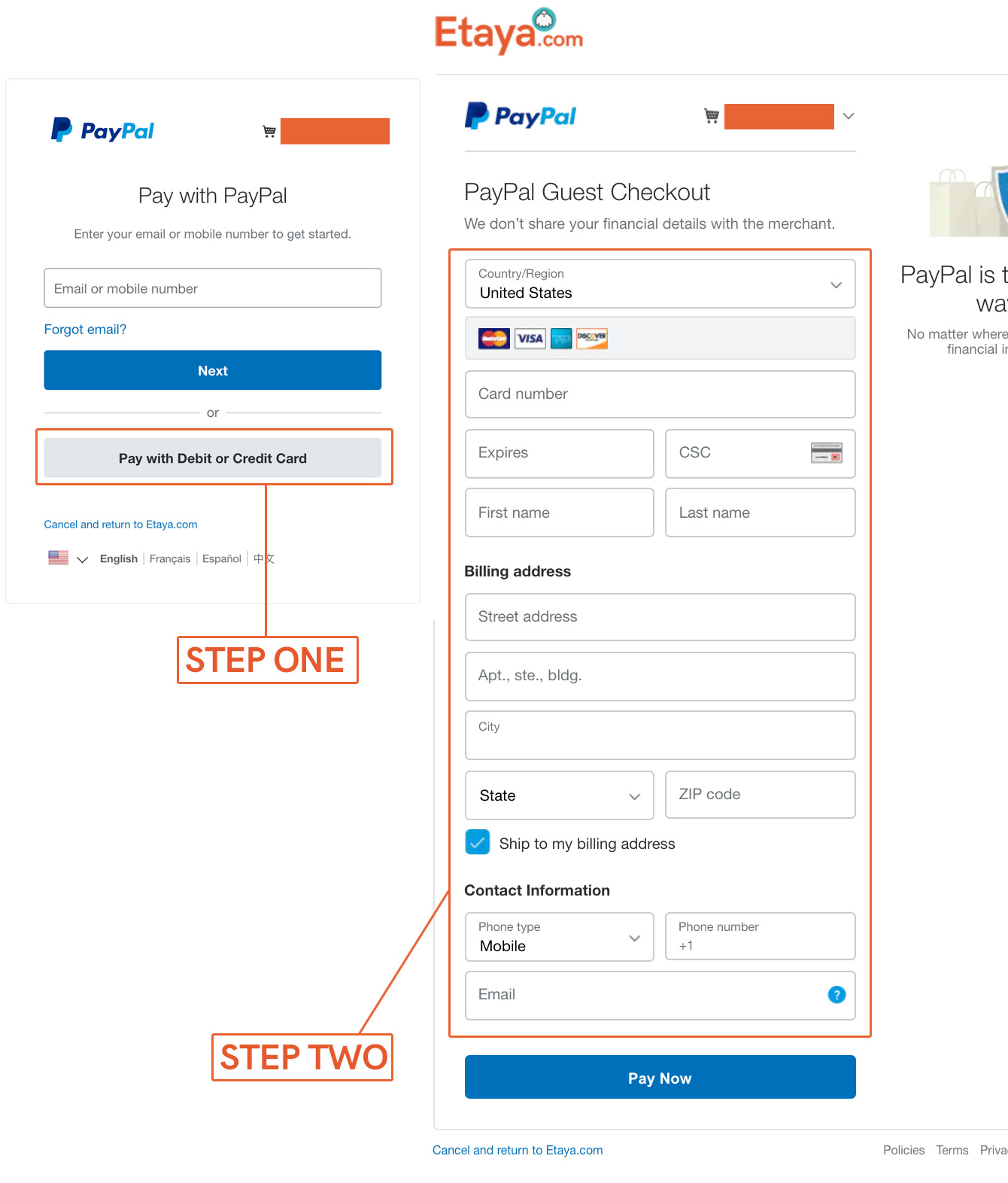 Note: Payment/cash on delivery (purchased order) isn't available at Etaya.com