When an evil kung fu warrior named Tai Lung is foretold to escape from prison, Po is unwittingly named the "Dragon Warrior", destined to defeat him. The Black and White Kung Fu Panda Kigurumi is just like the color of the animal panda, the naughty and cute image will make you like it. 100% Flannel and Fleece fabrics are soft and comfortable, so wear it to pursue your dreams!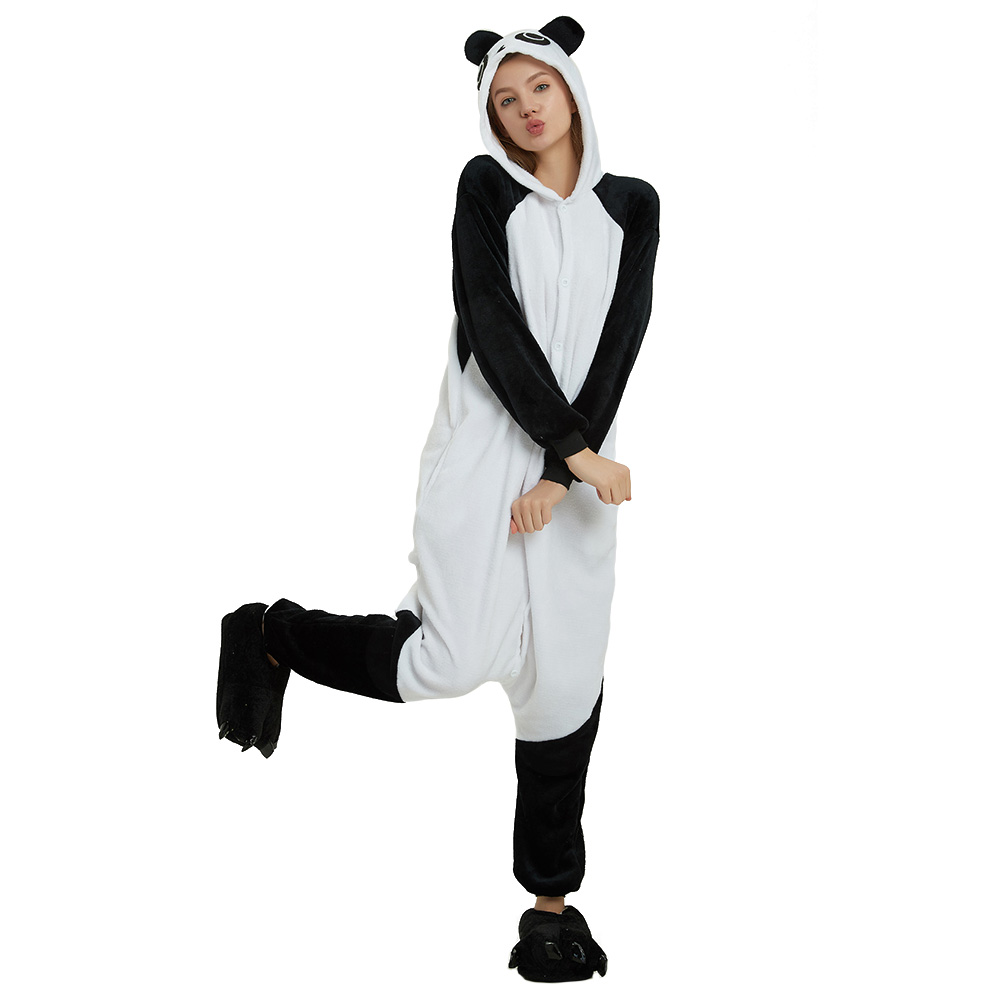 A giraffe is a ruminant hoofed animal that grows in Africa. The Latin name means "a leopard-like camel." They are the highest terrestrial animals in the world. The Giraffe Kigurumi is the most obvious of the two antlers on the head. The soft and comfortable fabric is very similar to the giraffe, and it is especially warm on the body.

The ducks are domesticated by wild mallards and spotted ducks. It is a common poultry. The duck is a general term for the waterfowl of the genus Anatidae. It is a kind of water and land amphibians. The duck's overall body plan is slender and has always been one of the most popular animals, creating a lot of image. The Yellow Duck Kigurumi uses yellow and white colors, and the cartoon type of mouth and ears will definitely make you like it. 100% flannel and fleece fabric is soft and comfortable.